Are you faced with the hassle of:
❌ Manually tracking
employee COVID-19 symptoms?

❌ Employees filling out paper
forms each morning?

❌ Forms being stuffed into a box
for someone to analyze later?
✔️ Automate to save time and money!


With our customized solution - your organization will be able to: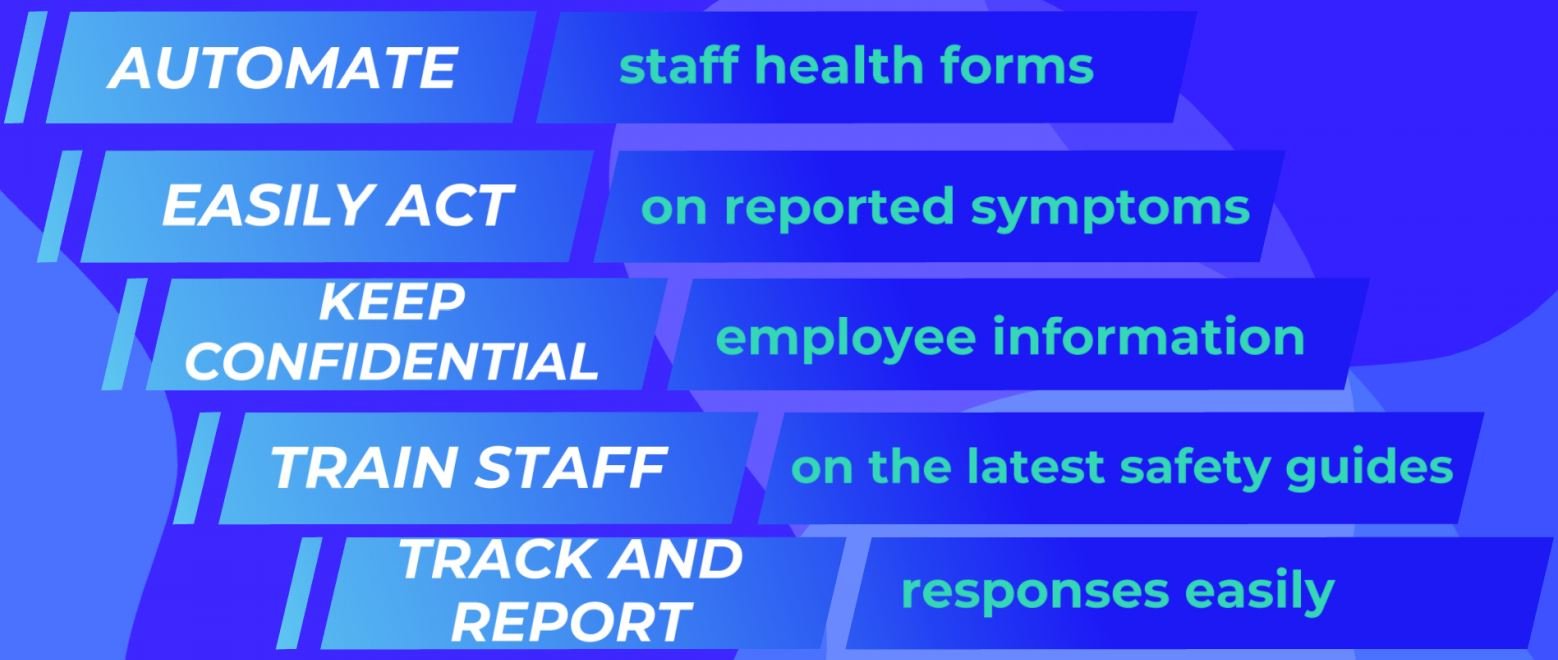 Our package of automated screening forms and training materials will help you meet all these requirements without the headache!
We are here to help you get your staff back to work safely using the best technology solutions available! Schedule a time to discuss how.


State of Michigan Requirements:
Under Executive Order 2020-172, businesses that resume in-person work must, among other things, provide COVID-19 training to workers that covers, at a minimum, workplace infection-control practices, the proper use of PPE, steps workers must take to notify the business or operation of any symptoms of COVID-19 or a suspected or confirmed diagnosis of COVID-19, and how to report unsafe working conditions.